How To Remove Paints Out Of Carpet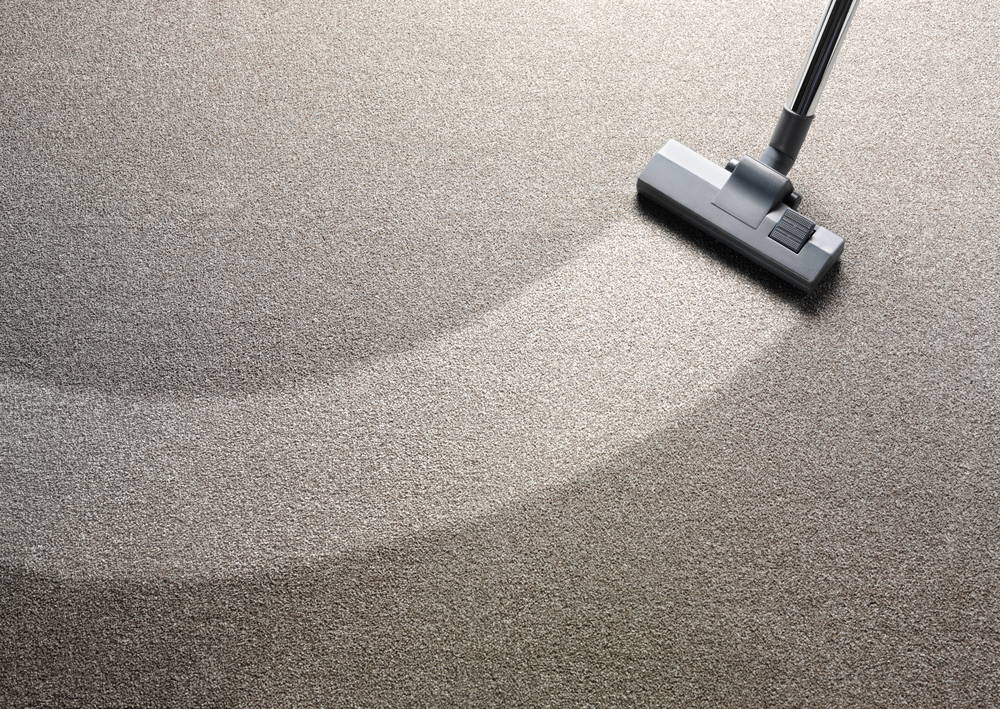 Ever looked at your carpet and thought that maybe you should dump it and purchase another one or resort to hardwood flooring? No matter how clean you may try to be, you can't avoid accidental spills or stains in your household.
I often do a little painting as a sideline activity. However, for the past three years, not even a drop of stray paint has ever kissed my cream-yellow carpet. I could have flown my kite, but then my 18-month old tot disapproved it.
I, therefore, spent many hours surfing the internet looking for the best way to get rid of the stubborn paint from my carpet. During my research, I found intriguing and educative information worth sharing and that's why I decided tocreate this post.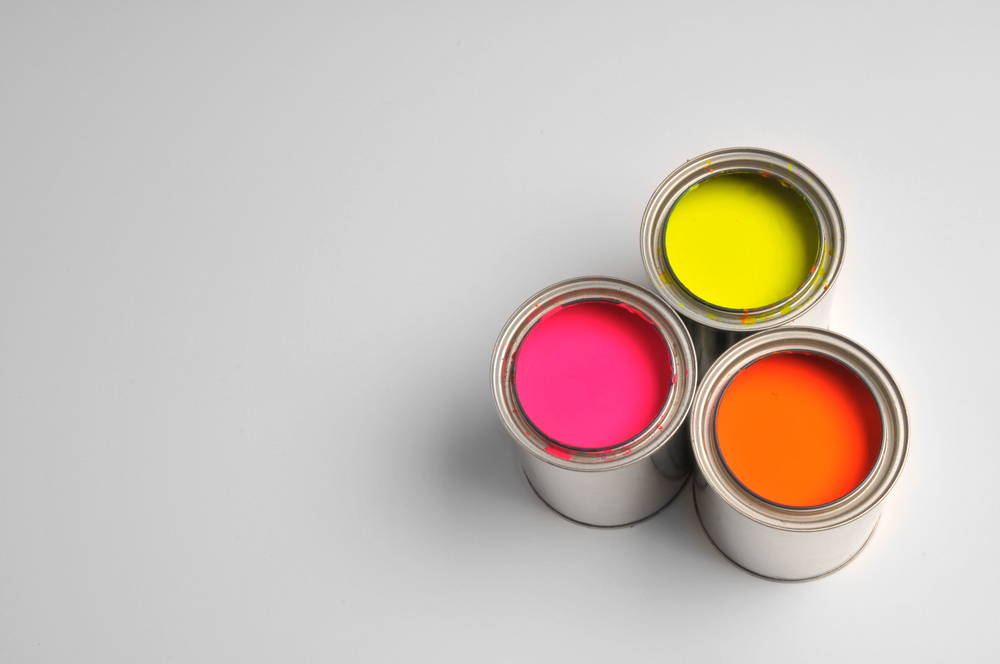 First You Need To Know The Paint Type:
Before you tackle the cleaning job, it is best to familiarize yourself with different types of paint. It is important to know which paint you've spilled so you may use the right method for cleaning.
1. Latex or Water Based Paint
Latex, or water based paint is most commonly used to paint the interiors and exteriors of houses. These paints aren't toxic and cure quite fast. Once cured, they are no longer soluble in water. You will need to use rubbing alcohol or isopropyl to remove latex paint. It being water based means it may not harm the fabric of your carpet. You can clean this out easily.
Acrylic paints are chemical based. They also have a short curing time. They settle on surfaces and become insoluble. They are more commonly used for small scale art projects. They usually last longer than latex paints. Since it is chemical based it may cause damage to your carpet depending on the type of carpet you have. This paint can be removed using non acetone nail polish remover or denatured alcohol depending on how long the spill occurred.
Oil based paint is also called enamel paint. They have a very toxic smell. Enamel paints usually have a long curing time which can range from2 hours to 24 hours depending on the surface. Oil based paints are used on furniture. They form a thick coat over the surface very evenly. Enamel paints can be removed using paint thinner or turpentine. His isn't applicable for carpets. We will be looking at methods which will not cause further harm to your carpet.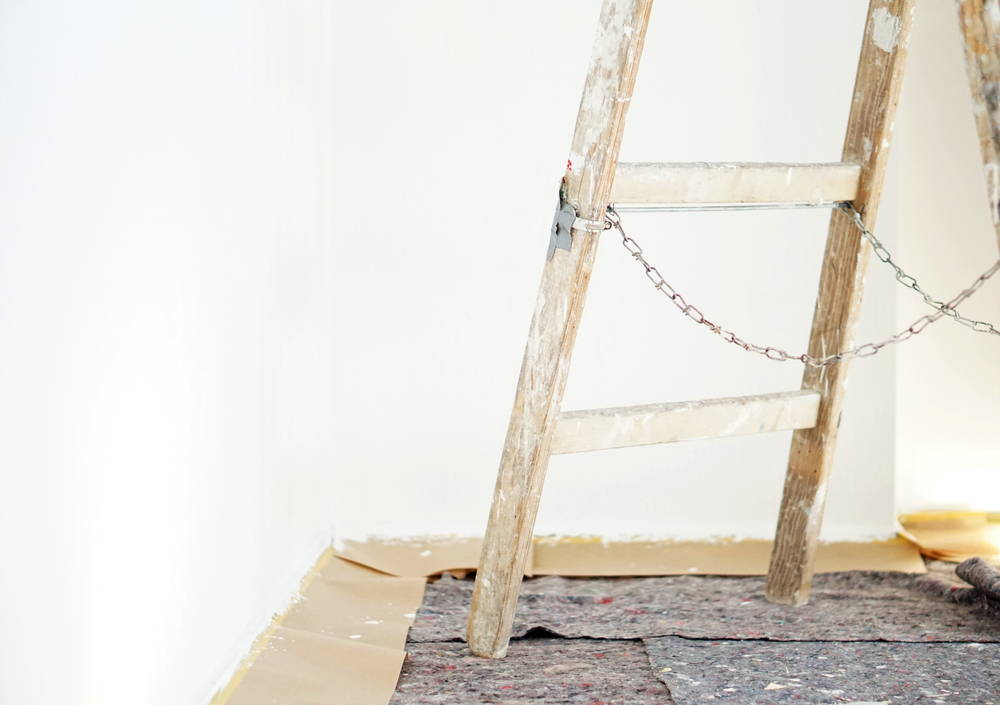 Removing Water-Based or Latex Paints

Removing dried up latex paint from carpets is seemly simple. They can easily be tackled using denatured alcohol or soapy water. Since they are water based and cure quickly, it is also easy to remove them. They will not cause much damage to the fabric of your carpet.
Pour some denatured alcohol on the affected area. Brush in the alcohol using a clean paintbrush. Make sure it reaches the depths of the affected area.
Use a putty knife or some sort of blade to push down into the carpet, and scrape away at the paint. Continue to add your solvent solution and scrape away at the paint. Every once in a while, blot the area with a clean towel to absorb any dissolved and loosened paint
* Remember, try to scrape from the outside of the stain toward the center. You don't want to spread the paint any further from the spot that is already stained.
* If there is a lot of paint on your carpet, use a stiff-bristled brush to loosen the paint.
Use clean paper towels or rags to blot the area dry. You could also lay a few layers of towels or rags over the affected area, place a heavy object on top of the towels, and allow the area to dry overnight.
* Once the area is completely dried, consider vacuuming the area to pick up any loose pieces of paint either onto of the carpet, or in between the carpet fibers.
Latex paints are water based paints and are usually soluble in water before its cured. If you have had a recent spill, all you need is some cold water mixed with a little bit of dish-washing liquid.
Pour some of the mixture of cold water and dish-washing liquid on the affected area. Pour enough so it spreads around well. This is a safe process and will not harm your carpet.
Use a paper towel or clean rag to blot and absorb as much wet paint as you can. Lift your towel up and down and gently dab at the paint. Adjust the towel so you are always dabbing at the paint with a clean section.
Once the paint stain is removed, use a clean paper towel or rag to blot at the wet area and soak up any remaining moisture. It should take about a day for the carpet to completely dry.
* You could even set a heavy object on top of layers of paper towels or rags to soak up moisture overnight.
Liquid error: product form must be given a product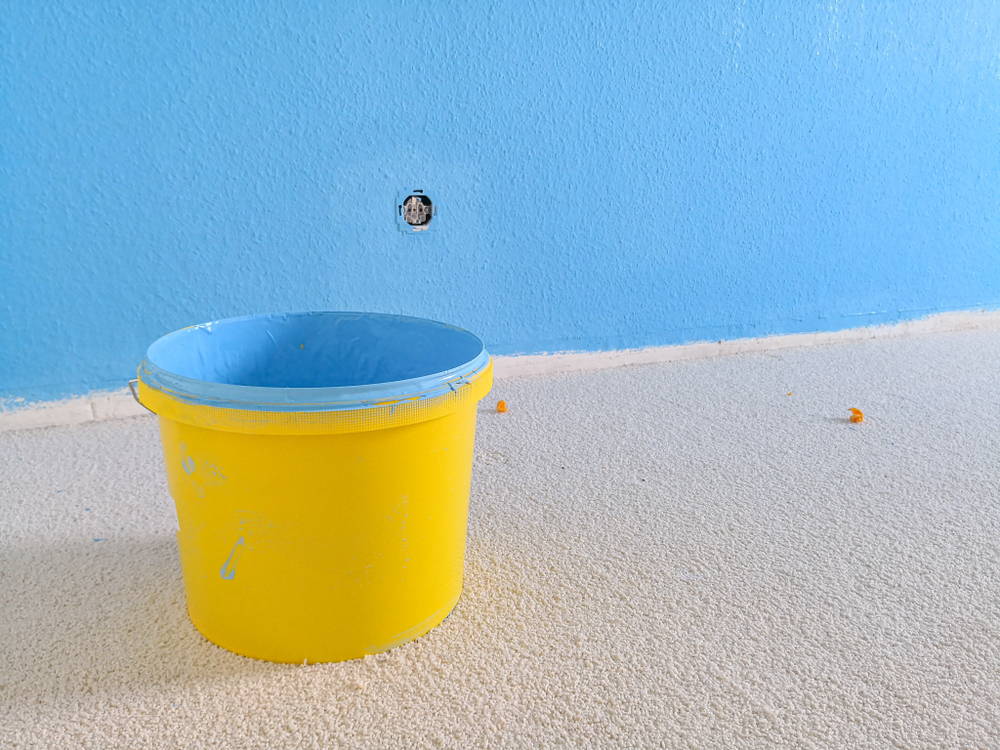 Removing Acrylic Paint Stain From Carpet

Dried up acrylic paint can make cleaning very tough. It dries up and settles in quite well. However, there are easy methods to tackle this situation. You will need acetone, an old toothbrush and a carpet vacuum cleaner for this.
Pour some acetone on the affected area. Spread it around evenly using the toothbrush. Make sure to properly brush the acetone in. Let it sit for a while before continuing to the next step. Be careful when inhaling acetone, consider opening a window or door while doing this
Once it's allowed to sit for a while, use your carpet vacuum to clean the area. This will remove most of the dried up acrylic paint from your carpet. Repeat the steps to get better results.
Repeat this until the entire stain is gone.

Acrylic paint cures very fast and it is better to tackle the situation as soon as possible to have it cleaned. Cleaning wet acrylic pain is much easier since it is still soluble in water. For this we will need a cup of hot water, some dishwashing liquid, a dabbing cloth and a carpet vacuum cleaner.
Step 1 – Loosening the paint

Mix some dishwashing liquid with the warm water and pour it over the affected area. Make sure to cover It properly and dab it in using a paper towel. This will loosen most of the paint.
Once the water is soaked in, use your carpet vacuum to dry the area. You will notice almost all the paint has disappeared. Repeat the steps for best results.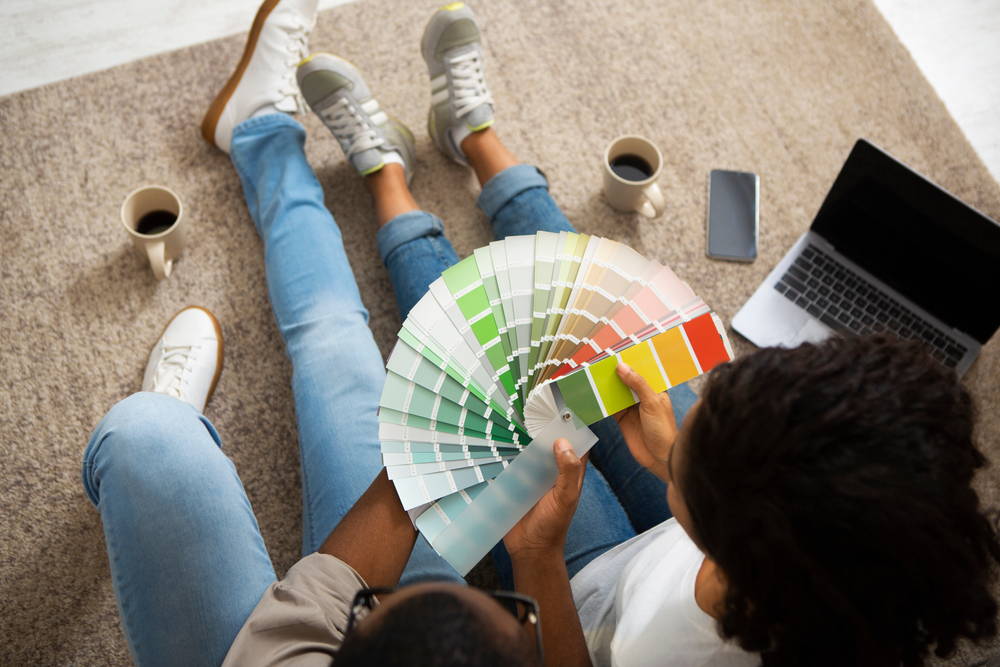 Removing Oil Based Paint Out Of Carpet

Oil based paints are the toughest to remove from carpets. Often times they will leave behind a stain no matter how much you clean it. Even carpet cleaners may give up and just remove and replace with a patch of fresh carpet. You could follow these methods to get the best cleaning results. For dried up oil based paint, you will need to loosen it first using a solvent. Once loosened, you need to put some time and effort to remove it entirely off your carpet.
Use a solvent to loosen the dried up paint. You could use denatured alcohol or degreaser liquid detergents. Pour some solvent over the area and use a paper towel to dab it in. This will remove a lot of the paint.
For this you will need a mix of warm water and degreaser detergent such as a dishwashing detergent. Combine the mixture together and pour over the affected area.
Use a paper towel to dab away as much of the paint as you can. Repetitive dabs with fresh towels will remove the stains entirely.
If you just spilled oil based paint you can follow this method. It takes a while but it may help you get rid of the paint from your carpet entirely.
Step 1 – Removing access paint

Pour warm water into the affected area and dab away as much paint as you can. Repeat the process and the results will be visible.
For this next step, dab a cloth soaked in turpentine over the affected area. This will loosen and clean most of the paint.
Pour a solvent or a degreaser into the area and wipe with a paper towel to remove the paint entirely. Repeat the steps and your carpet will be good as new.
Additional Tips & Warnings

Before proceeding to clean your carpet, please make sure to determine the type of paint

Before using solvents to clean your carpet, make sure it is compatible with the type of carpet fabric you have.

Paints can be tough to remove so it will always require that extra bit of effort.

Paints can be tough to remove so it will always require that extra bit of effort.

If you are unable to clean your carpet, make sure to ask for professional help
Carpet cleaning can get messy when it comes to paint spills. Paint can be of many different types therefore it is important to know what type of paint you are dealing with. Some processes require effort and patience and this can help you get the best results. The methods provided above will help you clean your carpets with precision. Make sure to follow each step and your carpet will be like new.
Related Product May Help You

Liquid error: product form must be given a product