Broom Instruction
**First uses the BeaBos™ Broom as a broom and get all the nastiness off the surface and between the cracks of Hardwood Floors, Tile, and Laminate. Then throw down some soap and water and the BeaBos Broom doubles as a mop!
**Flip the BeaBos™ Broom over to reveal the Magic Squeegee! Use it to clean Windows, Glass, or push snow off your Car.
**Easy-to-clean! Just by washing under a tap running water, dust or hair will be easily washed away from the bristle and be like new. Water rinse and dry quickly.
**Easily remove pet hair from carpets and rugs. Soft bristles gently scrape down and ball the hair from carpets, easily gather hair on the carpets that a vacuum couldn't reach.
**Step 1: One hand on the down side and one hand on upper. Unscrewed the pole
**Step 2: Pull out the extension part
**Step 3: Screw to lock the ideal length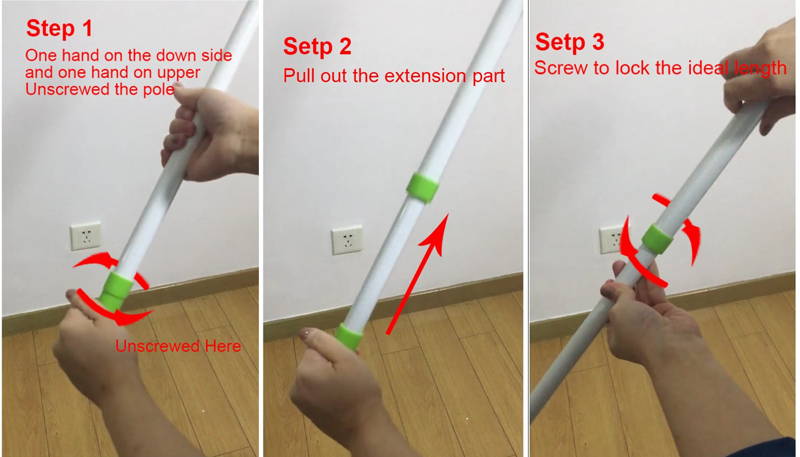 BIG DEAL FOR HOME CLEANING SET
HOW IS THE CUSTOMER TELL ABOUT US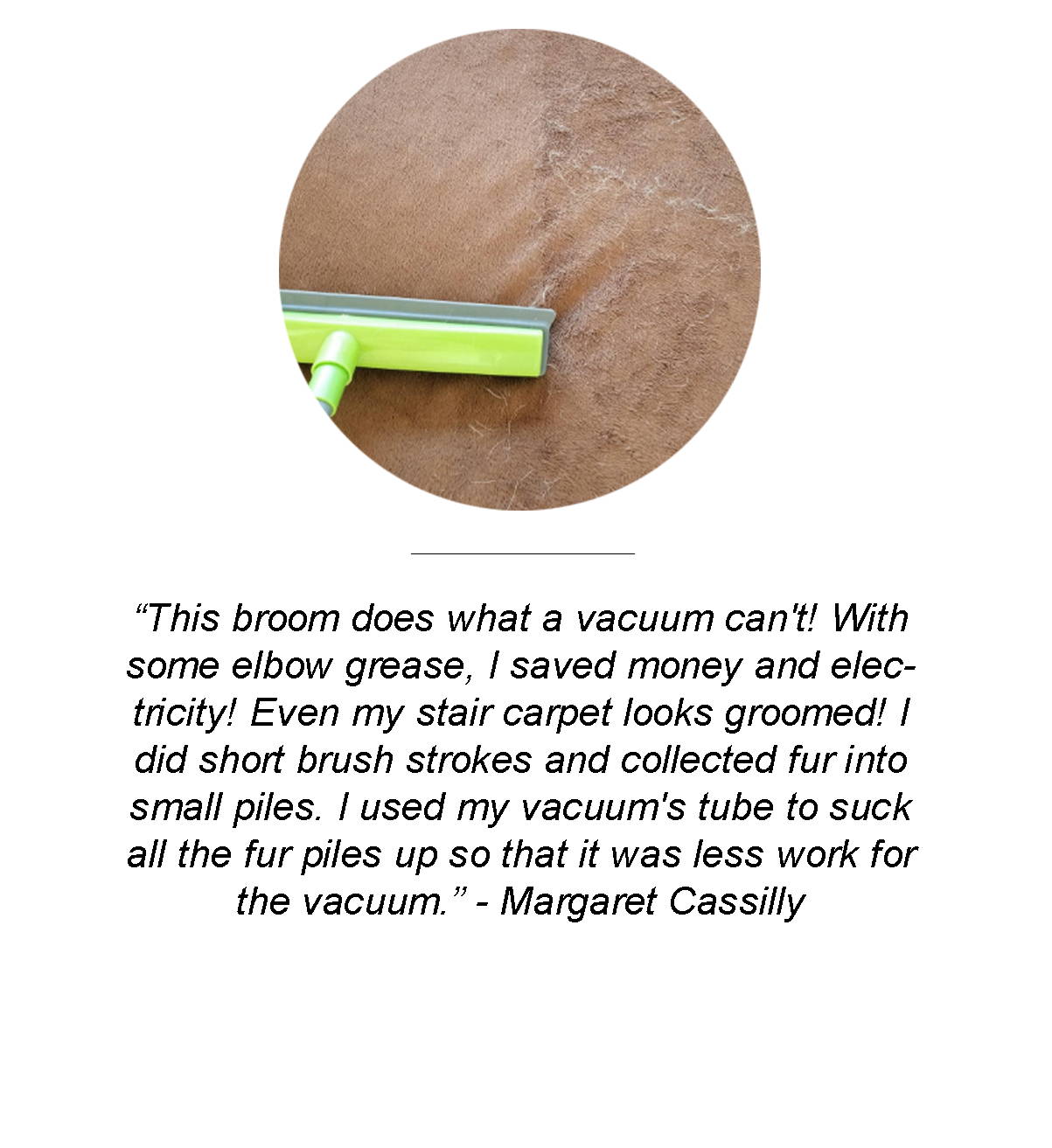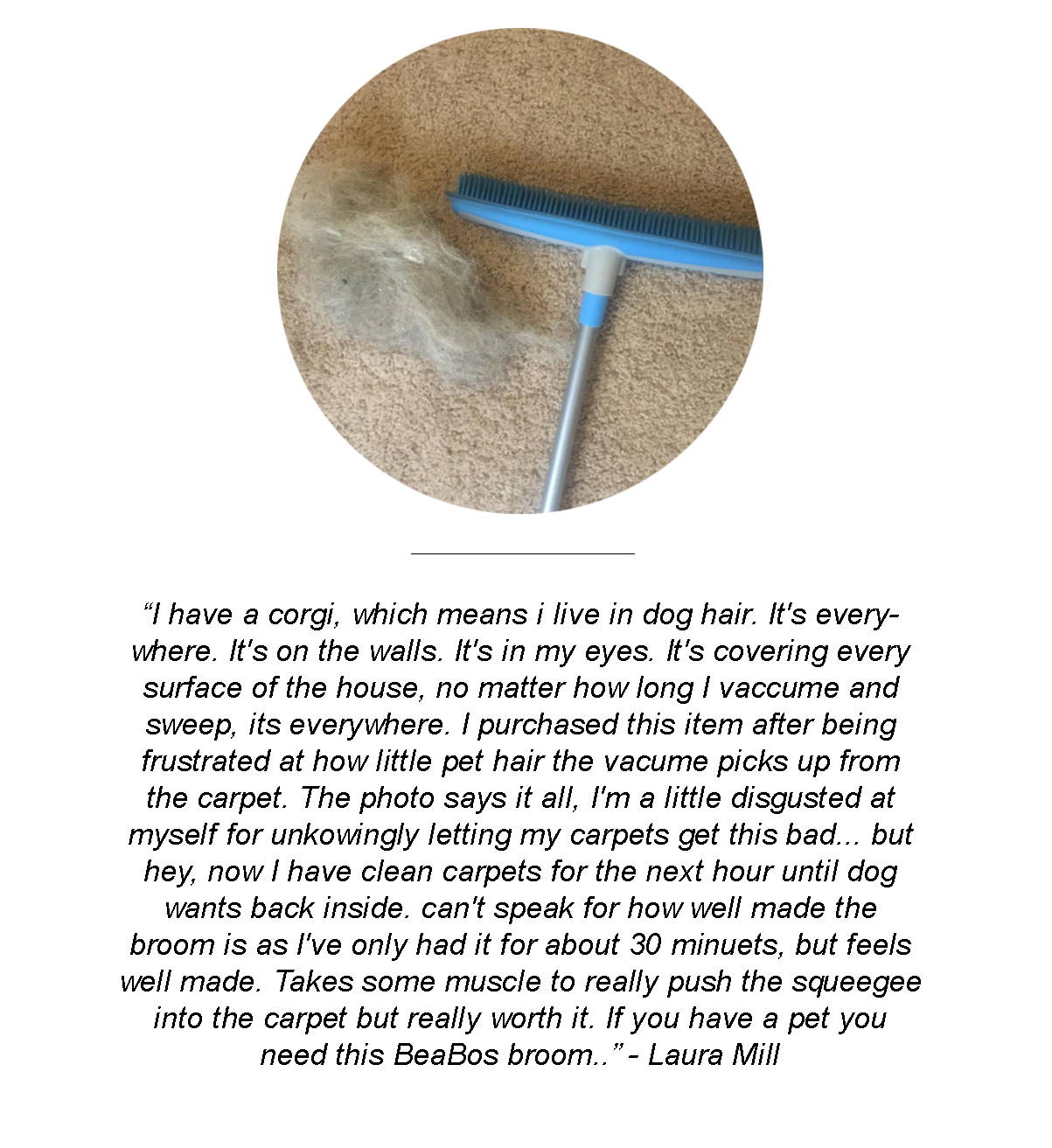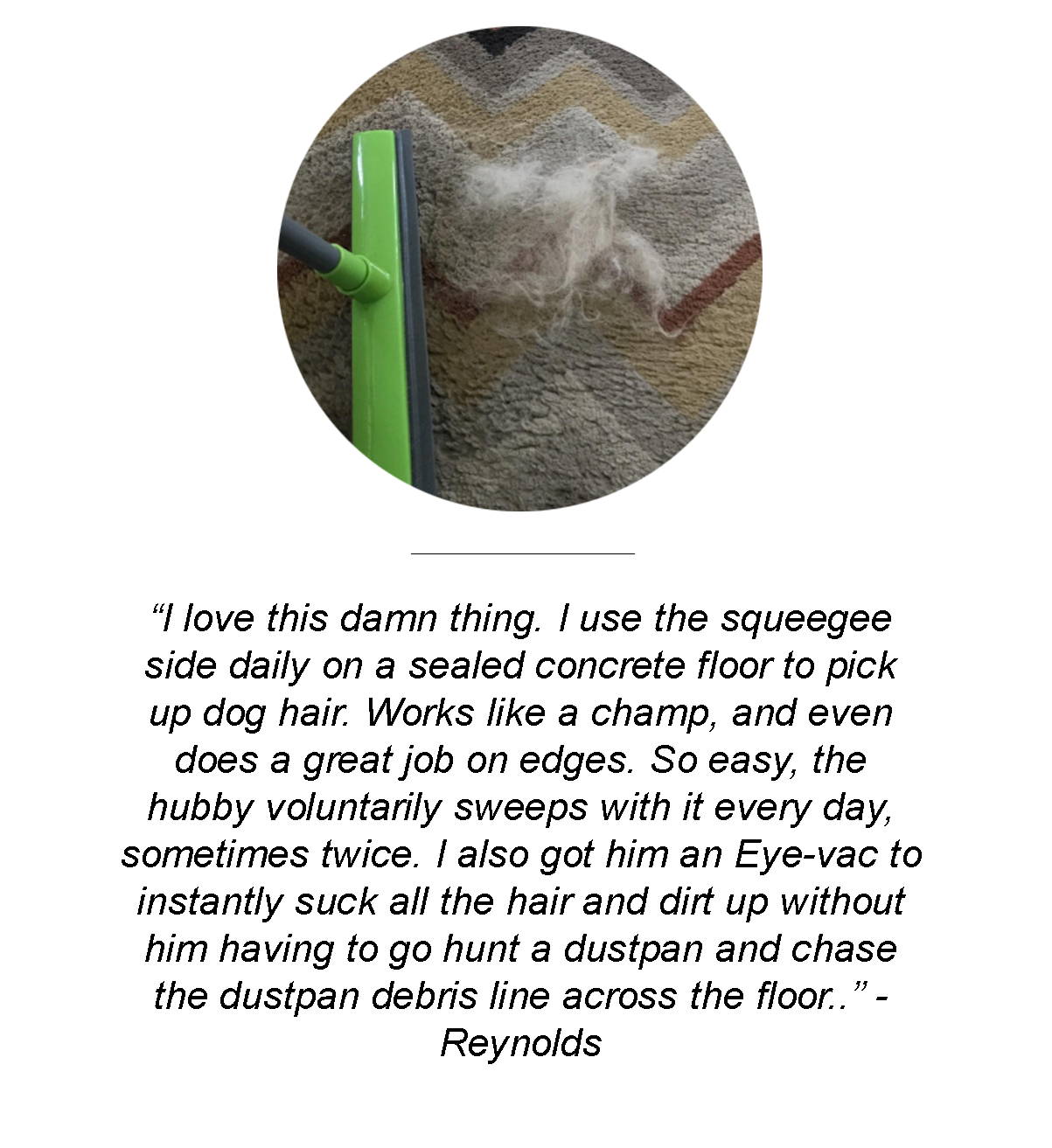 CLEANING TIPS YOU MAY NEED