How to clean your car
How To Clean Car Like A Pro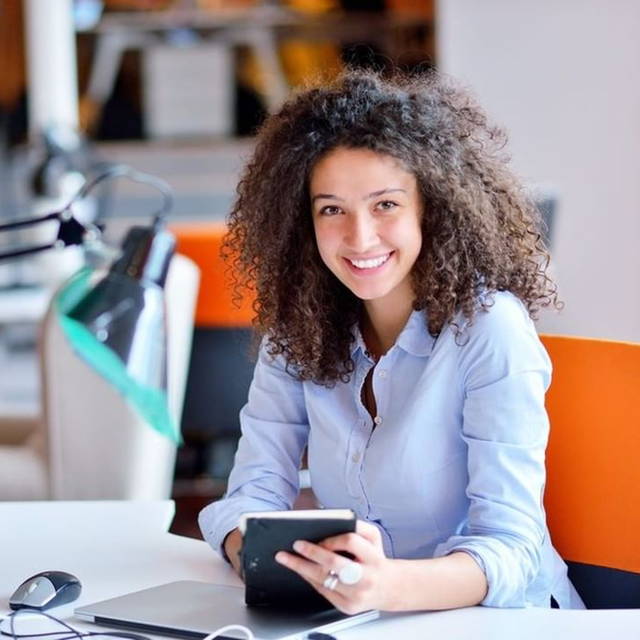 By Jane K - 11 of April, 2022
When it comes to your car, you leave nothing to chance. You schedule it for routine maintenance faithfully and take it in for professional treatment at the first sign of something wrong. Of course, if you are like many drivers in the country - who put off money for brake repairs each year - then that is not true at all. The truth is, that vehicles are neglected all the time.
Professional car care, whether that be routine maintenance services (such as an oil change and 21-point inspection), repair procedures, or professional cleaning inside and out, is the best care you can give your car. But that doesn't mean you can't show it some love yourself.
For those times when you do choose to treat your car on your own, or in between professional treatments, here are a few ideas that will help to keep your car looking new without causing harm to the paint or sensitive interior surfaces.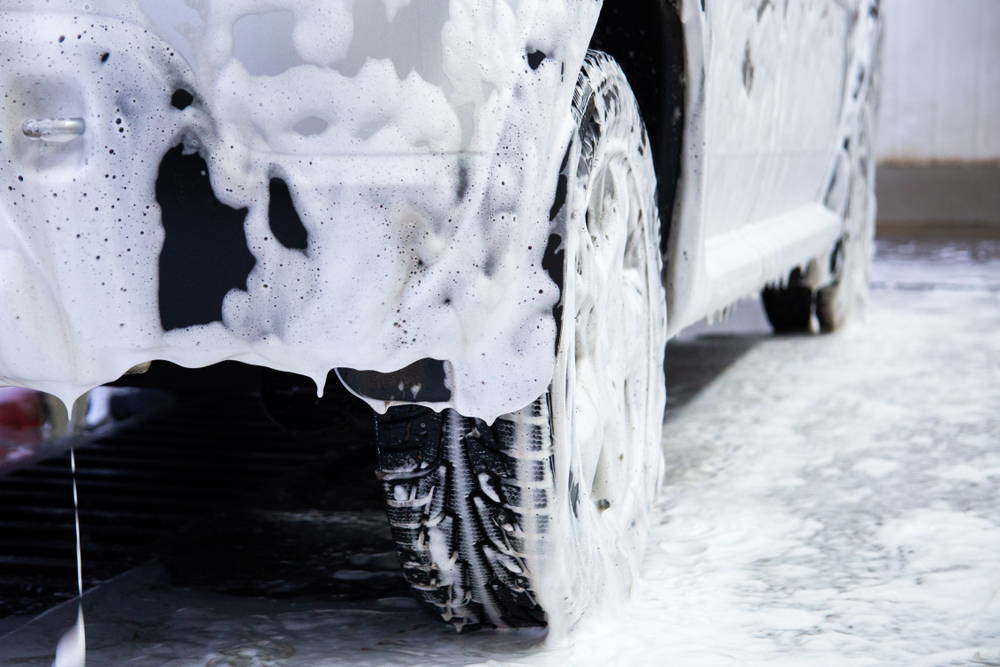 Choose the best car shampoo
Household products such as washing-up liquid and kitchen cleaner should never be used to clean a car. The chemicals and salts they contain are designed to shift grease and stubborn food stains. They will strip paintwork's wax protection and encourage rust.
During use, a car's paintwork will get covered with microscopic pieces of dirt. Get busy with the sponge on these and you'll simply rub them over the paintwork, causing tiny scratches. To prevent this happening, the first stage of the wash should be to rinse the body with a turbo cleaning gun. This should be on a powerful setting but still gentle enough for you to put your hand in front of it without the water stinging.
Wash from the wheels and sills up and remember to blast away any accumulated dirt and debris beneath the wheel arches, as it can encourage the panels to decay if left in place.
We're Giving 25% OFF For Toilet Cleaning Products Only Today
Just Use Code: CAR25 To Get 10% OFF Instantly At The Check-out Page
For the wash, you'll need two buckets. The first will be filled with warm water and shampoo. The second will be filled with cold water. Charge the sponge with shampoo and give the car a wipe over. Then rinse the sponge in the cold water before repeating the process. This helps clean the sponge or mitt of tiny bits of grit.
Tip: It's helpful if the buckets are different colours. The rinsing bucket will quickly get quite soapy and it's useful to be able to tell between it and the clean shampoo bucket.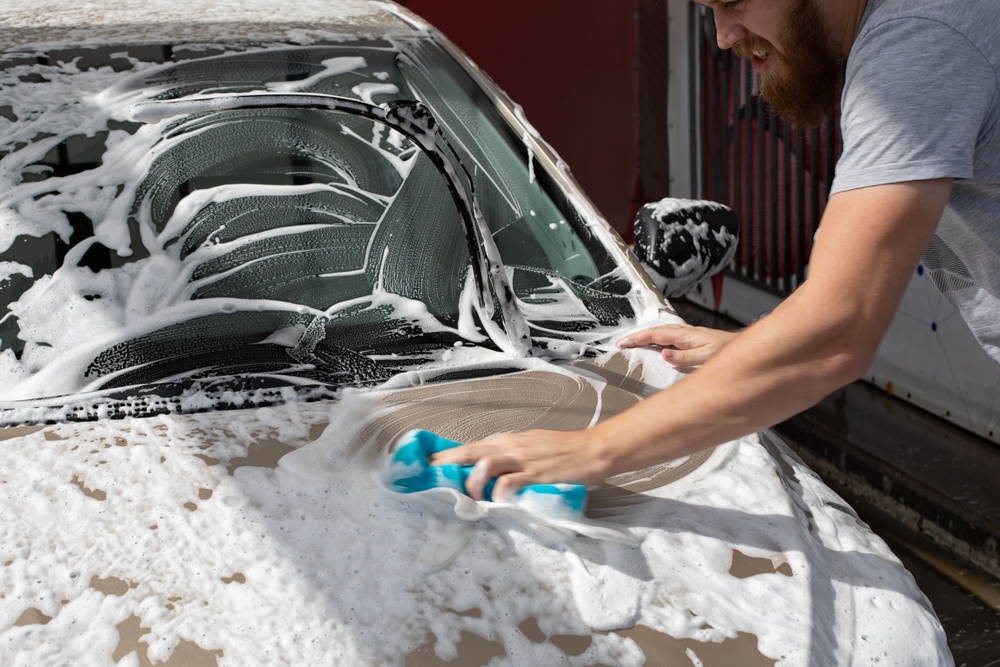 Start from the roof and work down, doing one side at a time. Don't wring the sponge out when you take it out of the shampoo bucket; you want it nice and wet so the dirt will flow off the car. There will be some places you won't be able to get to with your sponge. For these, try using a small soft brush.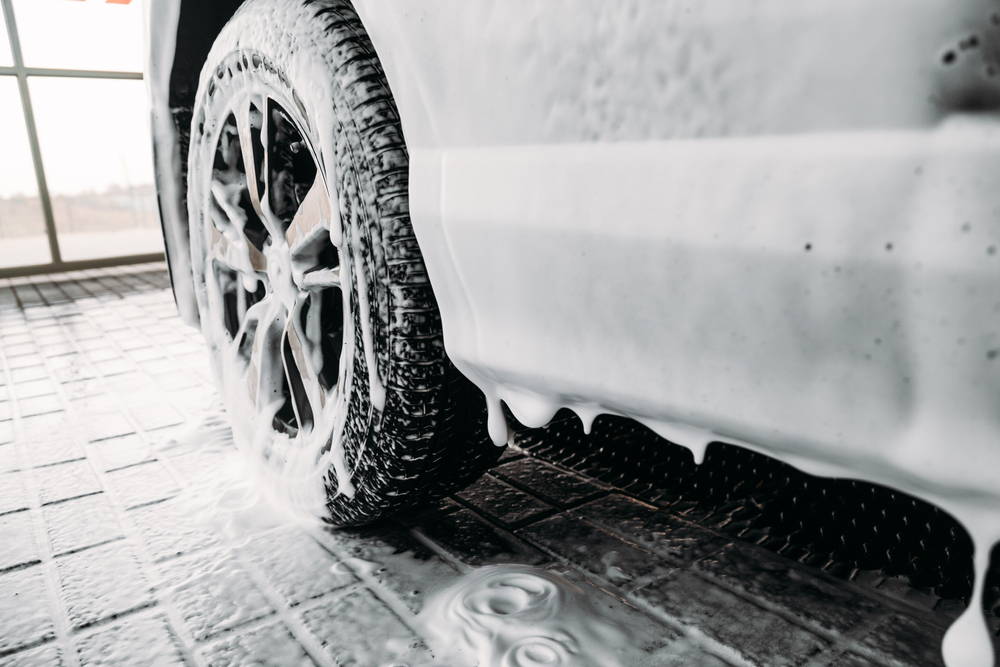 As the dirtiest part of the car, you should think of your wheels as a separate job. Use a different cloth for cleaning these because brake dust is acidic and can damage paintwork. It's also worth using a soft brush for getting into nooks and crannies.
Work on one wheel at a time and ensure the wheels are cool before you start. The easiest way to remove brake dust and other dirt is to use a specialist product.
You'll need to rinse off the shampoo. A top tip from cleaning company Meguiars is to take the nozzle off the hosepipe so the water flows across the car's bodywork, taking all the residue from the shampoo with it.
If you don't bother drying the car you'll end up with marks on your paintwork, caused by mineral deposits left by the evaporating water. The chamois leather used to be the drying cloth of choice. However, now you can buy microfibre drying towels for cars which make the job much easier.
We're Giving 25% OFF For Toilet Cleaning Products Only Today
Just Use Code: CAR25 To Get 10% OFF Instantly At The Check-out Page