8 Secrets of People Who Always Have a Clean House
8 Secrets of People Who Always Have a Clean House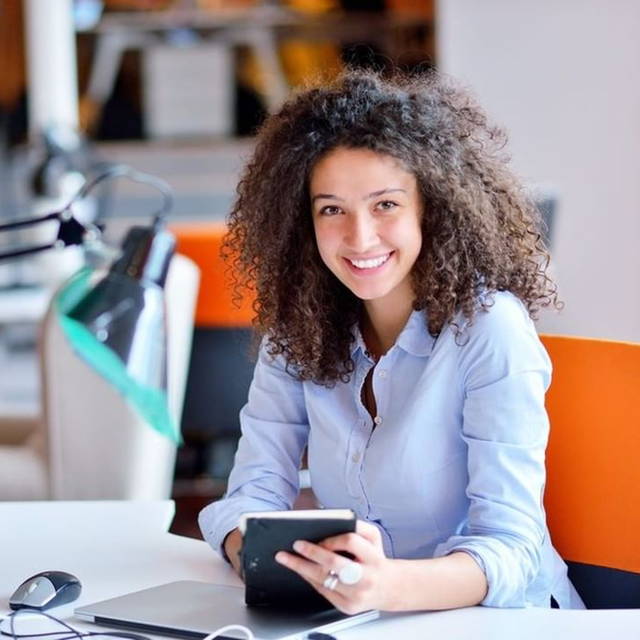 By Jane K - 22 of June, 2021
Have you ever walked into someone's house that just feels clean?
The toys are put away, everything seems to have a place, and the kitchen isn't overflowing with dishes, and you can't find piles of laundry anywhere you look.
It feels peaceful, calm, and just plain nice, right?
Do you struggle to maintain an orderly clean house? You probably have that one friend whose house is always sparkling clean, spotless and in perfect order. All you do is ask yourself how they do it. Well, it's not magic. You only have to incorporate some little habits in your daily life to make your house as clean. You may not necessarily enjoy cleaning but who does not love the feeling of coming home to a clean house? In case you are wondering, here are the secrets of having a clean house.
1. MAKE YOUR BED EVERYDAY.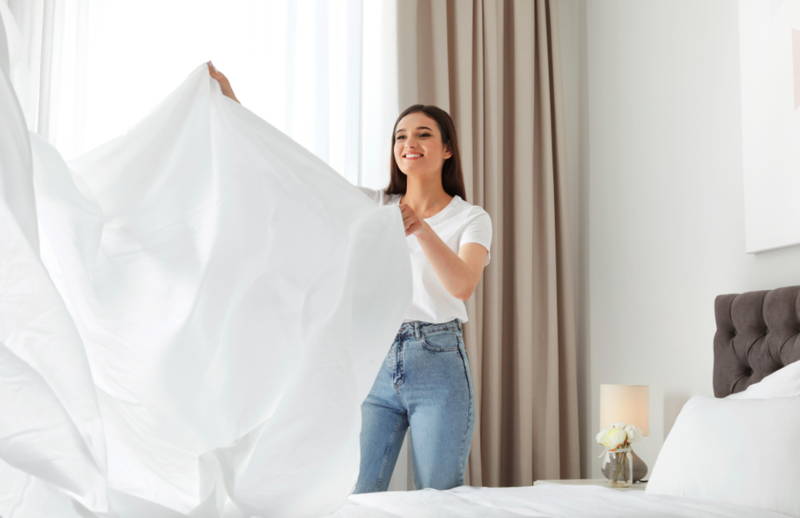 In a much-quoted article, entrepreneur and author, Jane Heaven lauds the productivity hack that is making one's bed first thing in the morning. No matter how insignificant the act might seem, it gives you a feeling of control over the chaos and prepares you for the day ahead, he says. If you work out of your bedroom, having a neat, uncluttered bed can help improve focus and productivity.
This is one I always struggled with, because I just did not get the point. But, I reluctantly got on board with trying it for a week. Just to see what all the fuss was about.
And, let me tell you. It really does make a room look clean, and get your day started off right.
2. Wipe down surfaces as you go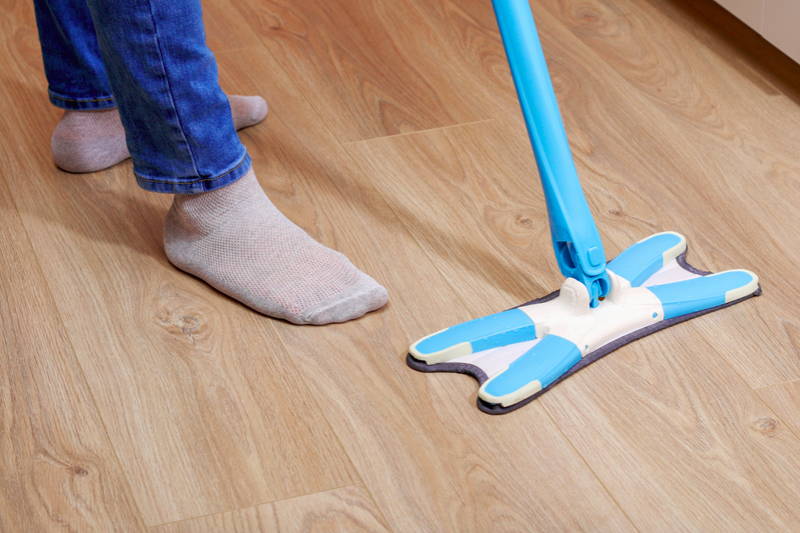 This is the secret sauce to always having a clean home. By cleaning as you go you virtually eliminate any epic level dirt and grime build-up. Which is what leads to overwhelm, and all-day cleaning sessions. And ain't nobody got time for that. Right?
Whether it is the chopping board or countertop in the kitchen; sinks or shower doors in the bathroom, or tabletops and desks, tackle the cleaning of a surface immediately after you have used it. This bite-sized approach to cleaning prevents tasks from piling up and appearing overwhelming at the end of the day.
3. Give Out What You Do Not Use Regularly
There are always these things that you no longer use or need regularly in your house. And they end up occupying so much space in your house. Reduce the clutter in your home by donating or selling these things. It is pretty much easier to keep a house more organized and clean when there is none or less clutter.
4. Have a Home for Everything
If you have too much stuff in your home without their specific stay place, clutter will always pile in your home. Therefore, it becomes hard to clean such a house. Always have a place to store everything. Have a mailbox to place your mails and designated places for other paperwork. If you keep on putting printouts and bills on your coffee or kitchen table, they will pile up and make your home stay in a disorderly manner.
5. Stay On Top Of the Laundry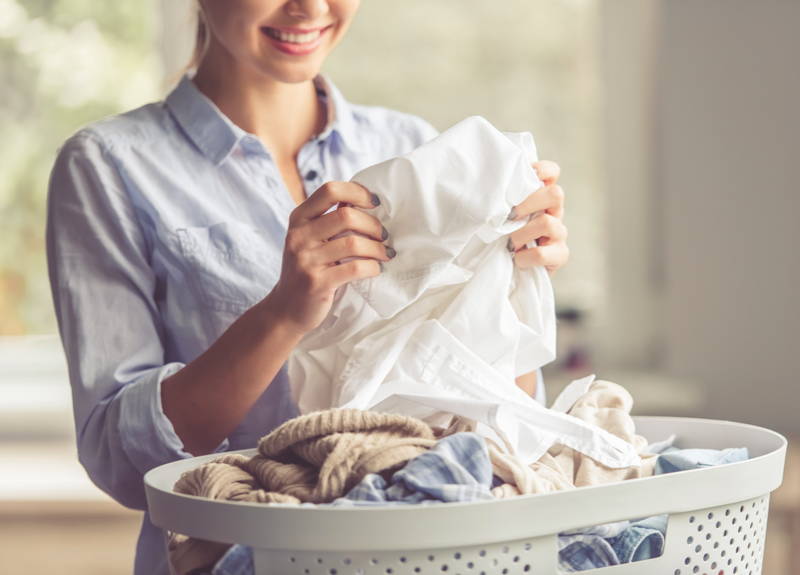 Do not wait until your dirty clothes are overflowing in your hamper. When you do one smaller load every day, it is a much more manageable amount of laundry to fold and you are much more likely to complete the task instead of just leaving the mountain of clean laundry sitting there for everyone to search through all week long. Once your clothes are dry, fold them neatly and place them in the drawers. Don't be tempted to through them on an empty room and promise yourself to fold them later..
6. Make Cleaning Enjoyable
Cleaning is a daily, repetitive task that can leave you tired and bored. Since most cleaning does not require much focus, it is a great window of time into which you can add the activities you enjoy doing. Listen to music or an audiobook while you sweep or fold the laundry; call a friend when you're cooking or get your kids or partner to read to you.
Cleaning may not be your thing. However, you can make it feel less like a chore by adding some little fun while doing it. This will motivate you and you will always find yourself doing it more often.
7. Set Up a Cleaning Schedule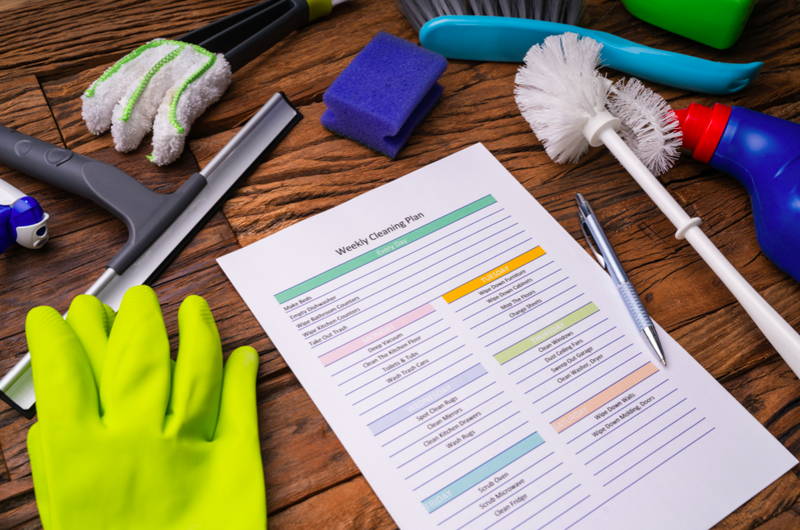 Setting aside a small amount of time to clean every day will make sure that everything gets clean every week… without having to clean all the time.
The best way to be sure that you set aside time for your weekly cleaning tasks is to create a Daily Block Schedule and have a specific block that you get your cleaning done in.
This is because the house will not miraculously clean itself. Not only does this help them prevent dirt and messes from piling up and certain areas of the house from getting neglected, but it also reduces the risk of overcleaning. Prioritize high traffic areas as daily cleaning tasks along with sweeping, mopping, and dishes. Schedule laundry, dusting and bathroom cleaning to be done on a weekly basis.
If you work outside the home, you may need to either get up early if you want to get your cleaning done in the morning, or you may need to do your cleaning routine in your evening or nighttime block.
Figure out what will work best for your family and your lifestyle as you set a predictable time every day to clean.
8. Return Items after Use
It can be irritating if you are not finding something in your house. This is because after using the item, you leave it anywhere in the house. A habit of returning items to their place of stay after use will keep clutter minimum. An orderly house is a clean house.
As you can see, you don't need to have a crazy cleaning spree when you have guests coming over. This will only be if you incorporate these little cleaning habits. These are daily habits that you can easily adjust in your life and the reward is a clean house. Be that person whose house is always clean by following these tips.