Get Your Home Shining Clean For Christmas Time
Get Your Home Shining Clean For Christmas Time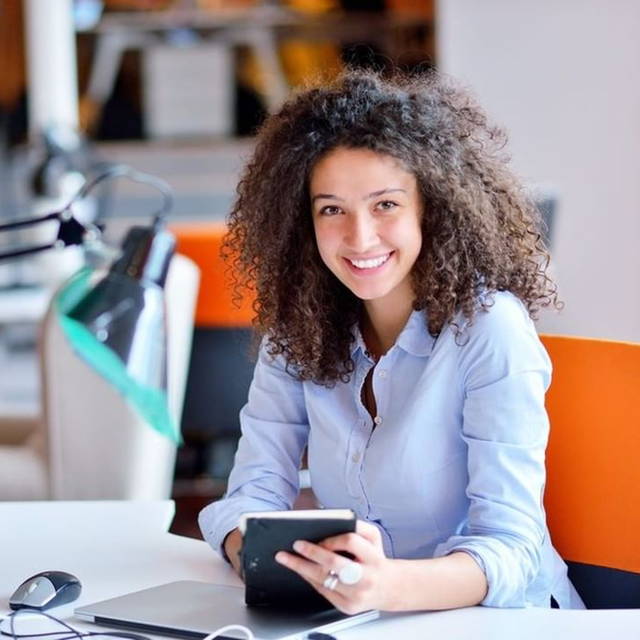 By Jane K - 15 of Dec, 2021
Christmas is fast approaching and instead of relaxing into the festive season, most of us have other worries on our minds such as; what presents to buy, what to cook for Christmas lunch, how will the lawns look, and will the house be cleaned in time? If you've found yourself in this situation, then don't fret as you're not alone. When we let ourselves become overwhelmed with these jobs, we tend to forget about some really important cleaning tasks such as carpet cleaning.
You can go abroad for a birthday or an anniversary, but Christmas is one of the few holidays that we all spend at home with our loved ones. It is a time for homemade meals, family games, warmth, and comfort. And although there are so many things to be done for the celebration – like shopping, baking, cooking and decorating, in order to spend a great holiday you need to clean up and prepare your home first.
Here are the essential Christmas cleaning and organizing to-dos that will contribute to easing the preparations allowing you a great holiday experience.
Write down your cleaning plan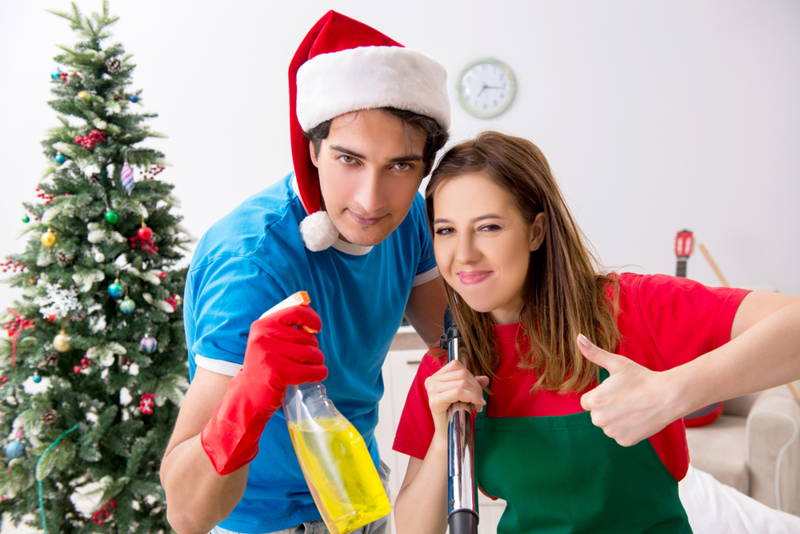 Start by preparing your cleaning schedule. For example, clean the kitchen first, followed by the bathroom, and so on. Keep in mind that your guests notice things that you don't. Move things around to check if there is dust where you don't see it or dirt underneath small furniture in the house. People often forget to clean the little mirror in the bathroom or just don't notice the stained kitchen drawers. Keep that in mind and take action before it is too late.
Continue by moving everything away from a particular room. It is much easier to clean free space because you don't have to work your way around or underneath unnecessary objects. You might also find items where they don't belong and you need to put them back where they should be.
Carry out a day of Christmas cleaning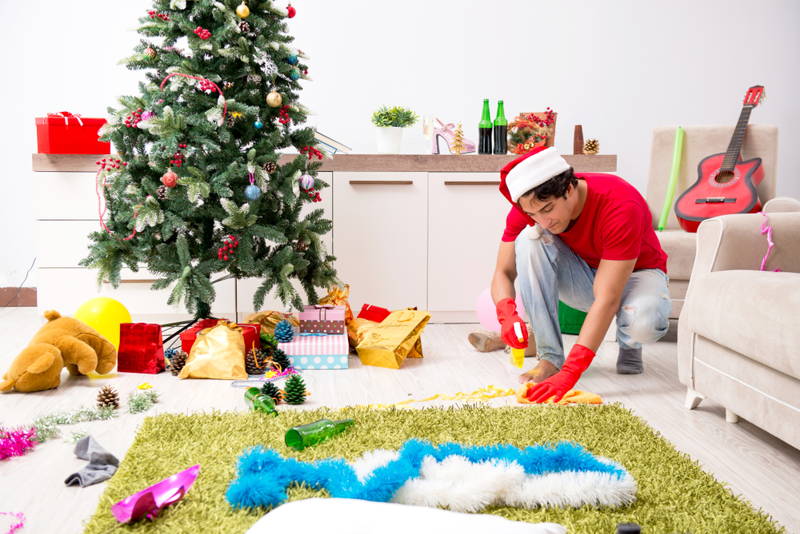 An ideal time for teamwork, get the whole family involved; delegate tasks depending on the age of each family member.
Clean living room, kitchen, bathroom, bedrooms, halls, and don't forget the garden. You must organize each room, clean and remove everything that you do not use and those things that take away useful space, by doing so, you will have more space and order.
Besides, carry out a deep cleaning in each area to make them shine. Use cloths with a disinfectant solution to clean chairs, tables, countertops, lamps, coat racks, among other objects.
You can use flavoring typical of the time, in this will help make the corners of your home more welcoming.
Organize cabinets and drawers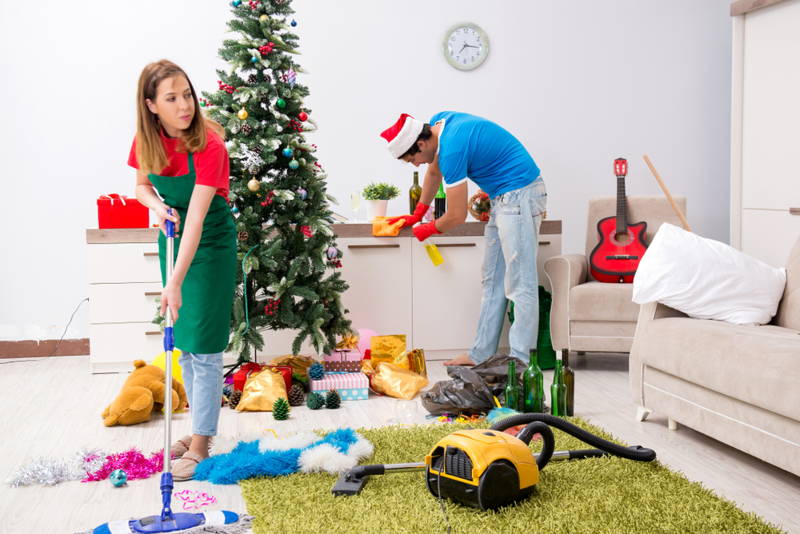 Take advantage of this opportunity to donate, recycle, or sell clothes, shoes, or other objects in good condition that you keep in your closet or drawers and that you haven't used for a long time. In this way, you will also free up space and avoid accumulating objects, and will promote order in your home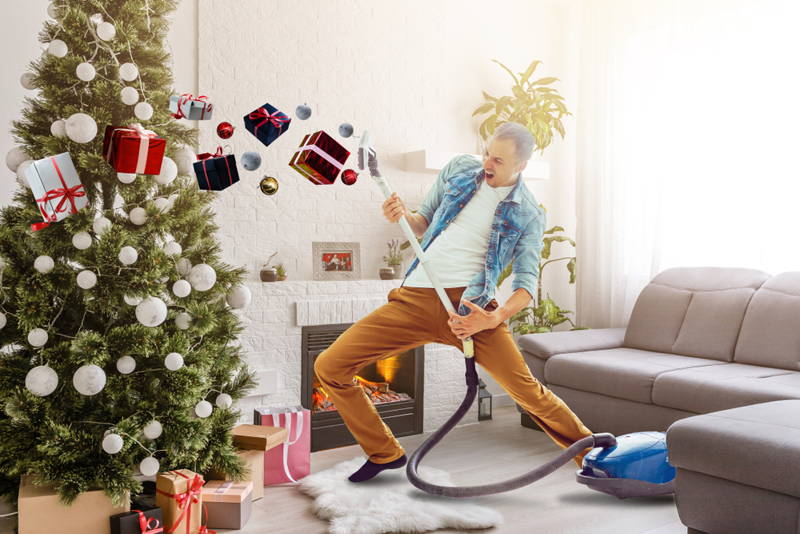 Carpets are one of the areas in the house that people often disregard. Cleaning your carpet with your vacuum cleaner is not enough to thoroughly get rid of all the germs that live inside of it. As a professional carpet cleaning company, we recommend deep clean carpets at least 2 times a year.
This wonderful item transforms a house from a cold room to a cozy place but they are often exposed to a lot of foot traffic. Additionally, they take on the most damage from the residents of the house such as spills and stains.
Cleaning and washing windows and frames cannot be forgotten, you can use water and white vinegar, at the end dry them with newspaper, so they are ready for your Christmas ornaments.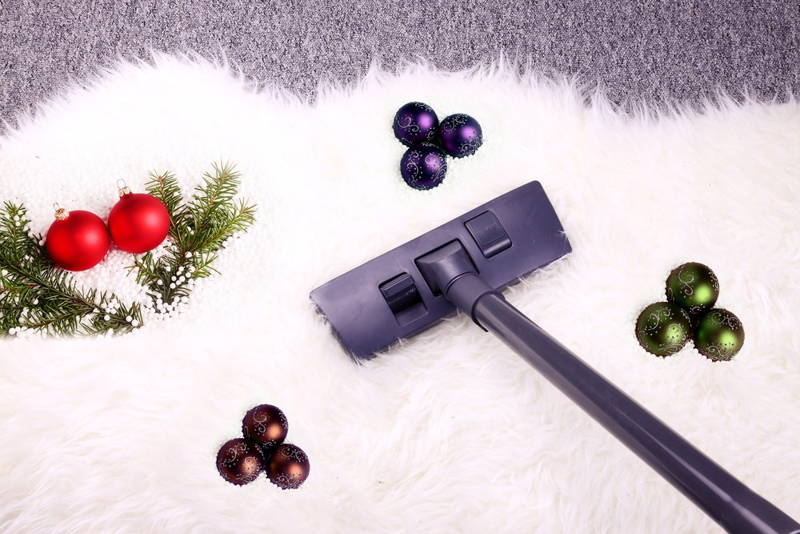 Okay, it is time to do the oldy but goldy – vacuuming. Grab your vacuum cleaner and clean every room. Remember to use an upholstery attachment when you clean your couch or sofa with the vacuum cleaner. Remember the different fabrics – check out our article on suede sofa cleaning if you have suede upholstery in your house. Keep in mind that couches and sofa assemble a great amount of dust, dirt, and debris.
Then fill your cleaning bucket with water and detergent that is suitable for the surface you are cleaning, whether it is tile or parquet. After that, you just need to mop the floors of the house. Have some fun with it! Play a little music whilst doing this. Maybe a Christmas carol will be appropriate. Let's bring the Santa spirit into our homes.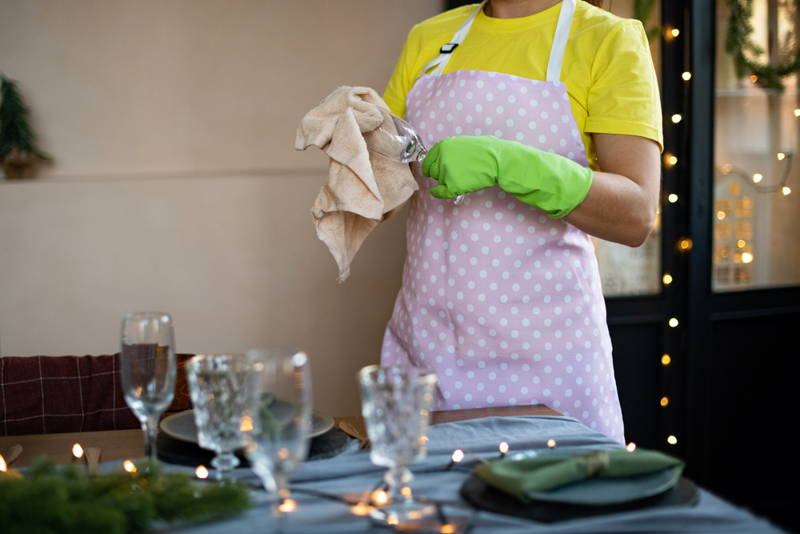 Take time to check the expiration dates of kitchen products such as sauces, condiments, pasta, among others. Clean and remove accumulated dust.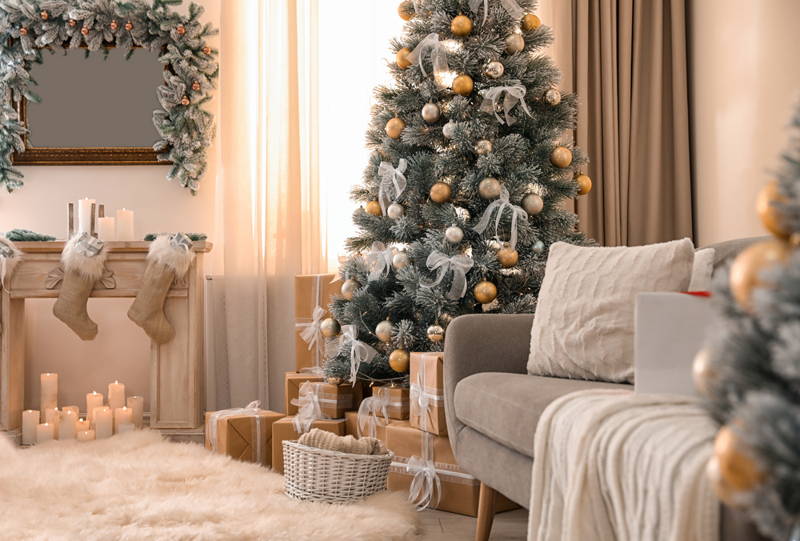 Select the ornaments that do not go according to the season, you can store them in a box to make it easier to organize. Remember to clean and wrap them in newspaper or plastic before storing these. By doing this will help you to have more space for Christmas ornaments.
Enjoy this holiday season with your house clean and tidy, follow up these tips to make easier the Christmas cleaning of your home, take advantage and share time with your family.