Easy Ways To Clean Lampshades
Easy Ways To Clean Lampshades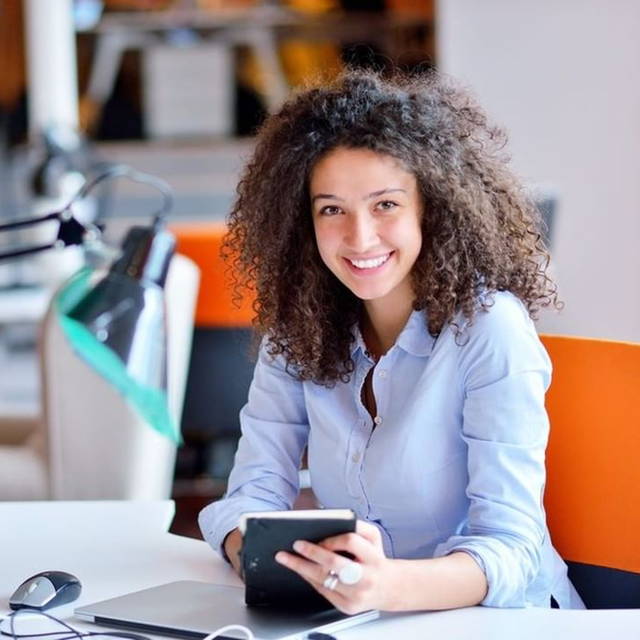 By Jane K - 09 of Nov, 2021
The only time most of us notice a lampshade is when it is unique or noteworthy—or dirty and stained. If you haven't taken a good look at your lampshades lately, you might not notice how dingy or dirty they've become because you see them every day. But if your lampshades are yellowing, stained, or tattered, you can bet they stand out like a sore thumb to visitors.
Honestly, I have let the dust collect on my lampshades for far too long. I have tried vacuuming them, but the dust seems to cling to the fabric. I have tried wiping it off with soap and water, but that just smeared the dust around. Then I found it… the easiest way (ever) to dust lampshades, and all you need is one thing! Ready to clean those lampshades?
Cleaning isn't necessarily the most fun thing in the world. I realize this. However, there have been a couple of cleaning tips that have gotten me excited. Yep. Excited about cleaning. I loved how well I was able to remove hard water stains on my faucet with just a little vinegar. I was amazed that a bit of baking soda and hydrogen peroxide completely changed my porcelain sink from dull and stained, to a bright white. Here's another one, and it's SO simple. That's right: it's time to clean them.
How to Clean Fabric Lamp Shades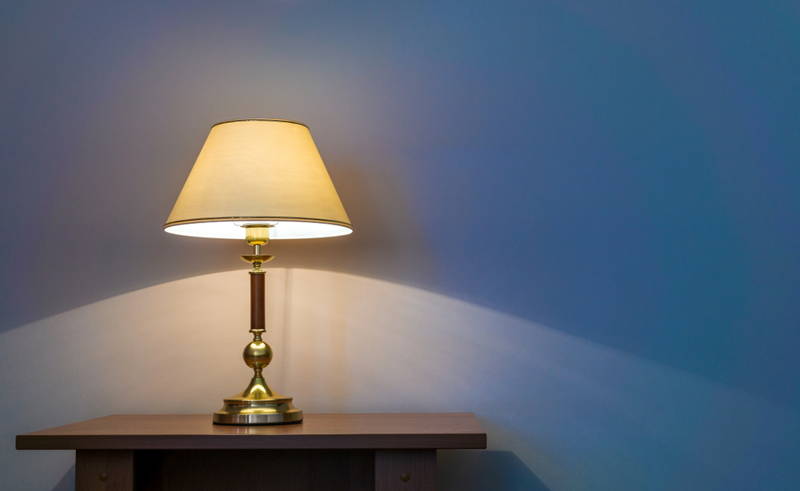 No matter what kind of lamp shade you're cleaning, remove it before you clean it! Water and cleaning solutions can harm lamp finishes and there's always the risk of getting a shock. Before you give your lamp shade a bath, determine if it is stitched or glued at the seams, and see where trim and embellishments attach. If they are stitched, you're good to go, but cleaning lamp shades constructed with glue by submerging them in water can ruin them. With that said, if it comes down to getting the shades wet or replacing them, you can try this method as a last resort.
Fill your sink with enough warm water to submerge the lamp shade and add some dish soap.
If your lamp shade is yellowing, add a few teaspoons of baking soda.
Let it soak for 10 minutes.
Gently use a soft sponge to clean the lamp shade with soapy water.
For sturdy fabrics, you can use a toothbrush and baking soda for stubborn spots.
Rinse the lamp shade thoroughly to remove residue and dirt and let it air dry.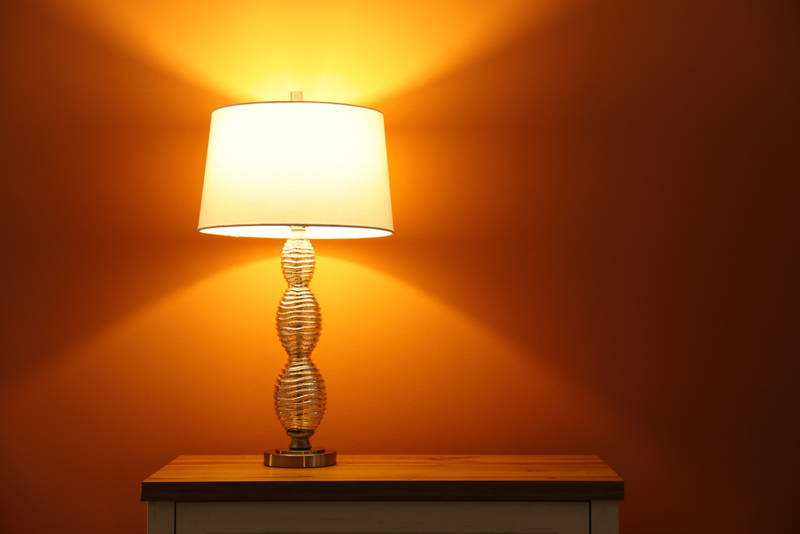 For glued lamp shades and delicate fabrics like silk and linen, it's best to use a wet cloth and Ivory soap. Start by dusting your lamp shade or using compressed air to blow off dirt and dust. Dip a bar of Ivory soap in a cup of water and swish it around to create soapy water. Dip a microfiber cloth into the cleaner and gently wipe down the inside and outside of your lamp shade. Remember—avoid getting the shade too wet. Wipe off the soapy residue with a clean, damp cloth and let the lamp shade air dry.
How to Clean Pleated Lamp Shades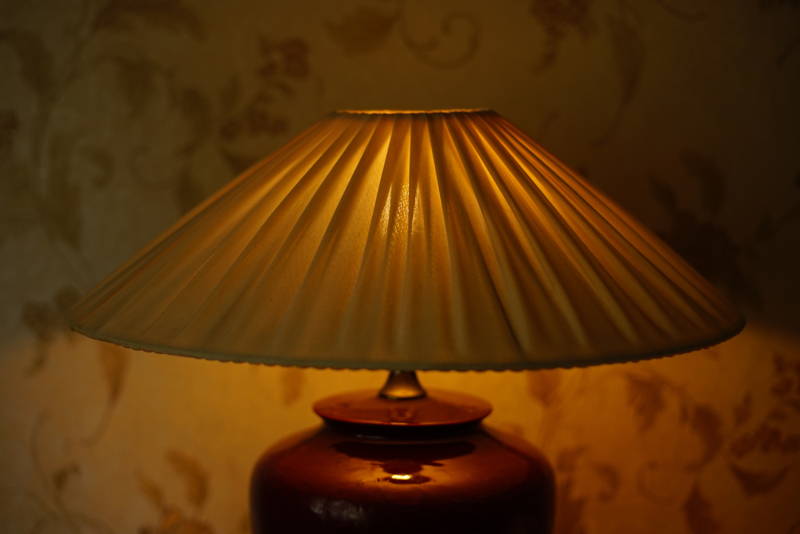 Many pleated lamp shades shouldn't get wet, either, and it may take a weekly dusting to keep all the dirt and dust out of the crevices. A can of compressed air works wonderfully for blowing off dust; you can even use your hairdryer in a cool setting. Focus the air blast on the top of the lampshade and work your way down to the bottom. To get deeper into the pleats, use a paintbrush and dust from top to bottom. For the inside and non-pleated areas, use a lint roller or your vacuum's upholstery brush.